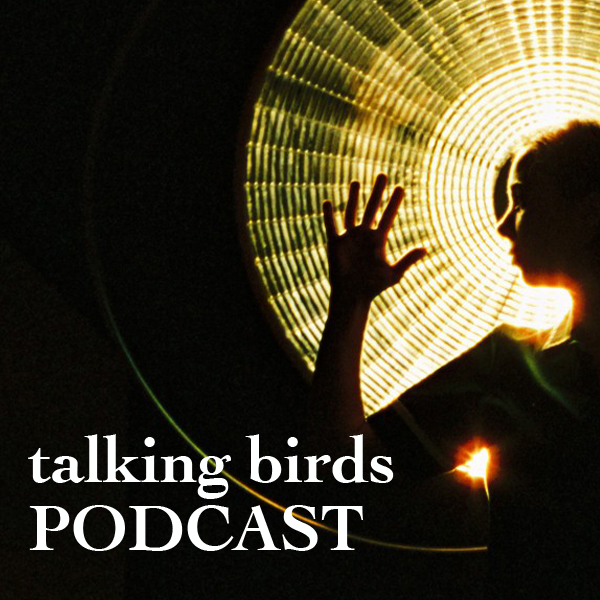 Nestival of Ideas talk/panel discussion held at The Nest 18th March 2022 Words Into Actions: Can artist-led manifestos create real change? Artists create manifestos as artworks, tools, provocations, rallying points, handbooks….  Just how effective are manifestos at creating change? And what can we do to make them more effective?  What does a manifesto look like and what happens when it is finished? How do we galvanise people behind a manifesto? What are some of the barriers to change, and can artist-led manifestos creatively overcome these?  Are artist-led manifestos any more or less effective than other kinds of manifestos (or action)? Are manifestos something that artists in particular are drawn to?  How do we use manifestos to keep momentum and can we achieve real change through manifestos alone, or are they more effective as part of a suite of actions?  How do we use the manifesto to keep actively pushing at things even when they drop off the news agenda? How do we avoid empty words, good intentions or virtue signalling? The panel includes Elizabeth Lawal, whose work includes More Than A Moment Pledge for action with and for Black creatives; Dan Thompson, who most recently pulled together the Coventry Artists' Manifesto for Access; and Derek Nisbet, composer, film-maker and Co-Artistic Director of Talking Birds, talking about The Virtual Fringe (2004). Chaired by Philippa Cross, General Manager of Talking Birds.
2017
Guide Gods in Aberdeen Friday 27th October
Moonlight Medley – 30th Sept 2017
Listen again to the livestream: http://mixlr.com/talkingbirds/showreel/moonlight-medley-live-from-coventry-cathedral
2016
***REPRISE PERFORMANCE of MONTAGUE'S SONG***
Sunday 11th Sept 1pm St John the Baptist Church Fleet St Coventry
https://www.facebook.com/events/608944519275493/
Montague's Song – An intimate Requiem for a lost Coventry violinist
We sing a story of the soldiers of The Somme
Of whom one from Coventry was named, Montague.
Theatre Absolute and Talking Birds present Montague's Song, an intimate Requiem for Coventry violinist Montague Johnson, who was lost at the Battle of the Somme exactly 100 years to the hour of this performance.
His story will be told, and the mystery of a discovery made many years later will be uncovered.
Performed by Derek Nisbet, Chris O'Connell and Elinor Coleman.
Date: Saturday 3rd September 2016
Time: 6pm (Doors 5.30pm)
Venue: St John's Church, Fleet Street, Coventry CV1 3AY
Running time: 30 mins approx
(followed by drinks at the Shop Front Theatre, 38 City Arcade, Coventry, CV1 3HW)
Admission: £4 (£3 concessions) via OxBoffice: https://www.oxboffice.com/EventDetails.aspx?eid=18020
Tel 0845 6801926
This performance can be captioned (subtitled) to your mobile device via Talking Birds' The Difference Engine.
To use this service or for any other access enquiries please e-mail: access[at]talkingbirds.co.uk
—
On 26 June 2016 I curated a Misummer Music event at the RSC on the theme of Love featuring Jake Oldershaw, Elinor Coleman, Juwon Ogungbe, Karen Street and Erica Newton.
Live Recording:
---
Just completed sound-score to Progress, a dance film by EveryBody Dance, choreographed by Rachel Freeman, directed by John Humphrys.
With Claire Cunningham performed in Guide Gods in Australia at the Perth International Arts Festival.
http://www.clairecunningham.co.uk/2016/03/02/guide-gods-at-the-perth-international-arts-festival/
On tour 2015 with scores by Derek:
A World Beyond Man by Centric Theatre tours the Highlands:
http://www.thetouringnetwork.com/organizer/centric-theatre/
"The stage is bathed in cold, steely light and the chill is reinforced by Derek Nesbit's wonderfully sparse sound design: quiet dissonant strings and metallic whistles contribute perfectly to the Arctic ambience" (BrodawayBaby review)
Arc* and The Mill by Ockham's Razor:
http://www.ockhamsrazor.co.uk/performance-dates
*Rose Theatre, Kingston 21 & 22 June as part of Triple Bill
"it is beautiful to watch, especially with the score by Derek Nisbet" – The Australian on Arc
"Derek Nisbet's haunting musical composition perfectly complimented the action" – British Theatre Guide on The Mill
Coming up from July – sound design for exhibition of the work of photographer Shirley Baker at The Photographer's Gallery, London.
The Hundred Years' War: The Somme to Afghanistan
On UK tour throughout 2015
Highlights from 2014:
Watch Ant & Cleo – The Musical! in 3'54" with Orchestra of the Swan and Talking Birds (Composer/Co-Artistic Director)
Winner of the People's Millions
Guide Gods with Claire Cunningham (Composer/Musician) performed as part of the Commonwealth Games cultural programme in Glasgow, at the Queen Elizabeth Hall, South Bank Centre as part of UNLIMITED and at the Belfast Festival at Queen's.
Twin Song composed with writer Peter Cann for the Volgograd Children's Symphony Orchestra and premiered at Coventry Cathedral with Coventry Youth Wind Ensemble – subsequently performed in Volgograd by the VCSO
Theatre Absolute – Far from the Sea (Composer)
Talking Birds & the Centres for the History of Medicine in Dublin & Warwick – A Malady of Migration (Composer/Musician)
The Q (Talking Birds – Director/Performer) at Mintfest, Kendal
On tour: The Whale & The OakMobile (Talking Birds – Composer/Devisor)
From the archive:
One Voice – commissioned for the Holocaust Memorial Day 2009
The Last Lot – 2007